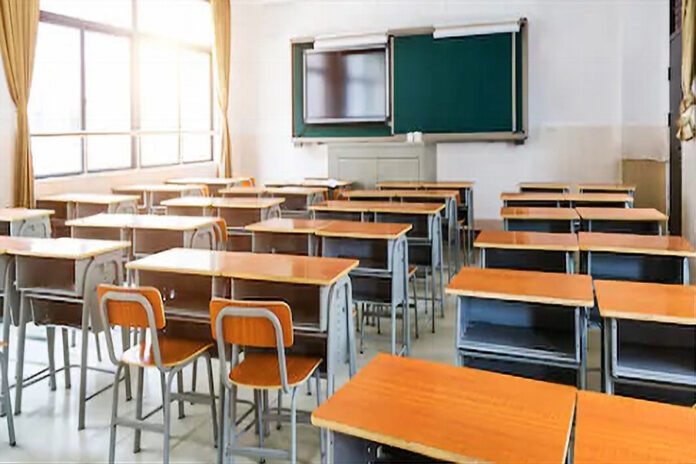 Preschool or Nursery school is a child's first and foremost step towards beginning an academic journey. Every child starts their education with a nursery school before proceeding to kindergarten. Hence, all parents ensure to provide their kids with the best education that lays a firm base for their entire educational career.
Choosing the best nursery school near you can be challenging. While there are plenty of schools to choose from, how do you know which one is best for you? We bring to you the top 5 qualities of an exceptional preschool that will set up a great base for your kid and help them develop faster than ever.
1. Reputation – There is no denying the fact that a good reputation builds the good name of a school. It is suggested to consult your family and friends before proceeding with your journey of looking for the best schools. At times, great word of mouth and honest testimonials can help you narrow down to the school that you have been looking for.
If you are skeptical of what qualities make a great nursery school with a solid reputation, you may consider asking the following questions to the parents you know.
· Does your child feel happy to go to school?
· Does your child learn new things frequently at school?
· How has the behavioral pattern of your child changed after going to school?
· Do the teachers communicate with your child effectively?
· Does your child feel comfortable when speaking to the teacher?
· Does the school have plenty of outdoor activities to keep the child active?
· What is your child's favorite part about going to school?
· What is the student-teacher ratio of each class in the school?
· How do the teachers nurture and interact with your kid?
· Does the school practice any innovative activities for the children?
· Are there any extracurricular activities in the school?
As a parent, you have complete right to ask anything about the school that you are planning to send your child to. Prepare your list of questions to ensure that the school follows a certain protocol and has a great impact on your little one.
2.   Environment – It is important to consider that the nursery school must provide a warm and comforting environment to the kid. If you are looking for the best school in Noida Extension, ensure that teachers are compassionate towards the children and walk with them shoulder to shoulder. You should also observe how the teachers interact with students and how they engage children in a fun, engaging, and comforting learning class. Lately, since the pandemic has hit the nation, you should ensure that the school follows all the preventive measures and provide a safe and sanitized premise to your kid.
3. Teachers – As discussed, teachers play an important role in building a child's education journey. As they say, a teacher is a child's second mother. You certainly want nothing but the best. Hence, make a note of following things-
Make sure the teachers and the staff of the school are not only qualified and experienced but also passionate and humble towards all children.
Observe the communication skills and behavioral patterns of the teachers and how they engage the kids with them in performing any activity or learning a new task.
A great teacher must possess qualities like enthusiasm, passion, a great sense of humor, flexibility, creativity, dedication, discipline, a pleasing personality, great communication skills, and an ample amount of experience.
4. Hands-on learning – These days, international schools provide a great learning experience to your kid. They believe that a child learns quickly and effectively by exploring and discovering themselves. Hence, active learning or hands-on learning is an integral part of a child's growth in schools these days. Apart from learning what different subjects need, your child should also be introduced to empathy, curiosity, problem-solving skills, and discovering new habits on their own.
5.   State-of-the-art facility – On your journey to finding the best nursery school near you, you should look for safe and engaging facilities that will help your kid innovatively learn great things. The facilities should be consistently changing, evolving, and boost the growth of your child to great extent.
Global Indian International School is the best school in Noida Extension that possesses all these qualities. They have a team of wonderful teachers and staff with exceptional facilities that will provide your child with a great learning experience. If you are a resident of Noida and want to provide the best education to your little one, GIIS Noida is the best choice for you. Witness your child bidding you goodbye each morning with a smile on their face and great enthusiasm towards learning something new each day at school. So, what are you waiting for? Give your kid the best future with the best nursery programs at Global Indian International School.