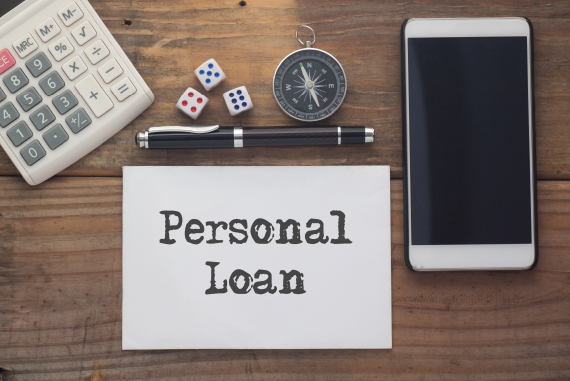 According to RBI's five-year comparative report of FY 2015-2020, India's personal loan segment has recorded a 24% growth. This report was published in March 2020 and showed how this financial product has grown from 16.6% to the current figure.
The growth in the disbursal of this financial product, especially among professionals is largely due to its customer-focused benefits. For instance, a personal loan for doctors can aid medical professionals to manage an array of financial requirements.
Personal loan for doctors – a quick financing solution
Here are the reasons why this financial product is preferred by many –
Debt consolidation is the process of eliminating multiple EMI payments and accumulating them into one. Owing to their high value and competitive interest rates, this financial product is a perfect option to consolidate debts with. Instead of carrying several debt repayments, one can club them into one, and pay a single monthly instalment.
Personal loan for doctors can be an excellent tool for improving one's credit profile. The borrower-friendly repayment options and attractive interest rates make personal loans an easy financial burden to bear, and following a successful repayment, it positively affects the credit score and helps to improve the repayment history as well.
Meeting personal expenses
Owing to the absence of any restriction on its usage, the funds availed under this option can be used for an array of purposes. It includes supporting wedding expenses, organising a trip, making a large ticket purchase, etc.
With a personal loan for doctors, medical professionals can also support their higher education. Since doctors are always looking to develop their knowledge and skills, they need to go through various courses, and this financial product can extend the necessary funds to meet such expenses.
Moreover, the easy repayment structure and competitive interest rates further help borrowers to pay-off their credit.
Supporting professional expenses
A doctor loan like this can aid individuals to support their professional expenses as well. They can use these funds to renovate their existing practice, expand their current operations, hire better-trained staff, purchase medical equipment, etc.
Since upgrading the equipment or improving the patient's waiting room experience requires a substantial amount, with this financial product professionals can meet it easily.
Typically, personal loans get disbursed within a single working day. The lack of collateral shortens the verification process, and the easy documentation further saves time during approval.
Moreover, with leading financial institutions like Bajaj Finserv, this process becomes more streamlined owing to the availability of pre-approved offers. Such offers allow applicants to bypass the hassle of a convoluted loan application process and saves time. These are available on financial products like personal loans, business loans, etc. Individuals can check their pre-approved offer by submitting their essential contact details.
Additionally, with a leading financial institution like this, one can also receive benefits like a loan amount of up to Rs.35 lakh with a flexible tenure that ranges from 12 to 72 months. Moreover, with a flexi loan facility borrowers can now utilise their loan amount as per their convenience. Also, they are only responsible for repaying the amount they utilise and not the entire loan limit.
Furthermore, to access the funds, one needs to satisfy the eligibility criteria, and submit required documents.
A point to note here is that the eligibility criteria shift as per the qualification of a doctor. Here are the details –
For super-specialist doctors, their MBBS degrees have to be mandatorily registered under the medical council.
Professionals with only MBBS need a post-registration with the medical council.
Dentists need a minimum of 5 years' experience from the date of their registration.
Along with these, one needs to submit KYC documents and medical registration certificate to complete this process. Personal loan for doctors offers access to funds available with a wide range of benefits, which help individuals to avert any number of financial crises. However, to avoid making some common mistakes while applying for a doctor loan, they will need to learn about the financial product in detail and undertake recommended measures before applying.