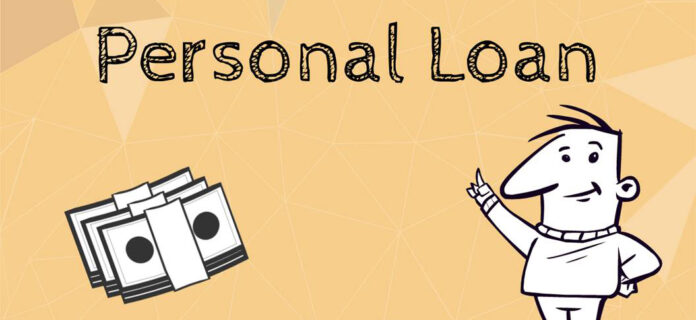 From a fairly reserved customer approach, where availing a loan was saved for emergencies, the market for personal loans has evolved into one of the most dynamic financial sectors in India. Now, short-term unsecured credits like personal loans are used not only for emergencies, but also to purchase consumer goods, paying for family occasions, and even for travels, with some of the best NBFCs for personal loans extending these funds.
A recent study shows that the demand for a personal loan for travel planning and booking has increased by nearly 55%.
The volume of origination in this financing segment increased by nearly 134% year-on-year.
The average ticket size of personal loans, especially credits approved and disbursed by NBFCs, stayed at approximately Rs.35,000.
Reasons for the popularity of personal loans
An easy application process, borrower-friendly terms, high loan quantum, and increased affordability with low interest personal loans make these credit options popular amongst prospective borrowers. Most commercial lenders now offer the provision of an online application, simplifying financing and removing the hassles of visiting a lender's branch in person to apply for credit.
However, despite this simplification, there are certain factors that every new borrower should be well-aware of while applying for a personal loan for advance suitability and easy approval.
Steps to apply for a personal loan
Perform a thorough market research
It is of utmost importance to find the best NBFC for personal loan or any other suitable lending institution before signing a loan agreement. Look for factors like the rate of interest, loan tenure, loan amount, associated fees and charges, etc. when selecting a lender.
It is equally essential to check eligibility requirements while selecting a particular financial institution. Personal loans from NBFCs usually carry easy-to-meet eligibility criteria, whereby failing to fulfil this might delay application processing or lead to a rejection altogether. It is thus one of the important tips to remember while taking out a personal loan.
Calculate your loan amount and repayment tenure
The next step should be selecting the loan amount and repayment tenure suitably. Prospective borrowers should carefully calculate how much funding they need, as well as determine the loan tenure according to individual repayment conveniences.
Borrowers can use online tools like the personal loan EMI calculator to assess their monthly repayment liabilities. It can thus help plan your personal loan repayment EMI better repay without straining his/her budget.
Fill up the application form
Some of the best NBFCs for a personal loan offer online application facilities for borrower convenience. Customers can fill up the application form on the lender's website and wait for approval. The financial institution will verify the applicant's eligibility fulfilment and process the same. Applicants will also need to submit certain documents attesting to their eligibility fulfilment at the time of application.
Select financial institutions, such as Bajaj Finserv, further extend pre-approved offers to their existing customers to simplify the application process and keep it time efficient. These offers are available on several financial products, including personal loans, business loans, credit cards, etc. Provide only your name and contact number to check your pre-approved offer online.
Usually, it takes up to one working day to process and verify the application and documents, after which the loan amount is disbursed to the customer's account. Approaching an NBFC for a personal loan has become convenient, thanks to the online application process integration. Make sure to consider other essential factors such as the interest rate applicable and repayment options to ensure repayment affordability of the advance.