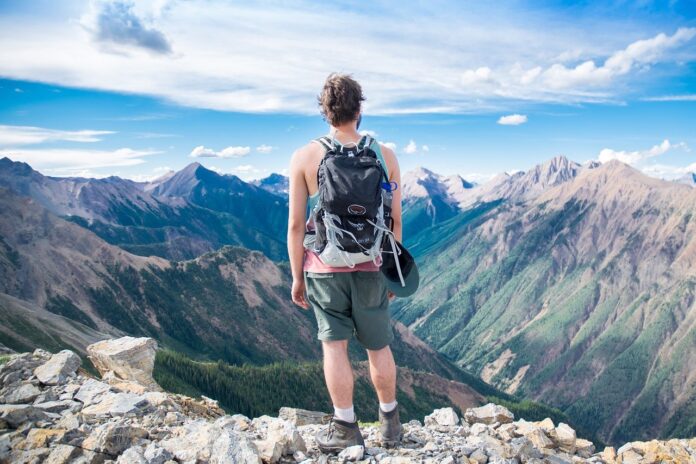 People from different parts of the world visit Myanmar throughout the year. Here is the perfect guide to help you understand the details about the e-Visa to Myanmar through Natvisa. Get away from having to go through various processes to get yourself acquainted with the visa system. With natvisa.com, you only need to follow the following guide to get your e-Visa.
Get Myanmar Online Visa Now
The application process of the e-Visa is simple now. People from all over the world can apply to visit Myanmar using the e-Visa. Those days are gone when there was a need to get a physical visa after meeting with an immigration officer. The steps have been made simple for everyone who wishes to come to the country. Whether you want to go for a vacation or business-related activities, you get easy access to the country through the e-Visa.
Step-By-Step Guide To Apply For e-Visa
The process of getting an e-Visa is much simpler as it doesn't require too much work on your hand. The steps of applying for an e-Visa are pretty straightforward.
Step 1: You have to fill an online application for e-Visa approval. This means that you need to reach out and get your hands on the online form. Once you have the form, you need to fill it with all the relevant details that it asks. Details will probably include personal information that you will have to make sure matches the ones on your passport. You will get time to confirm whether all of the information added on the form is accurate to ensure that your process goes well.
Step 2: Next, you will be required to submit the form once you have verified the information you have put on it. Keep in mind that you cannot make any adjustments afterward. After submitting the document, you will also have to make a payment for the visa fee. This can go up to USD 80. After completion of the payment, you will be required to wait for the approval of your visa.
Step 3: You can check your status of e-Visa through natvisa.com so that you are updated with the situation. A tourist e-Visa typically gets approved within four days. So, you should check in about 3 to 4 days from submission. Use the reference ID to track the progress. Once your visa is approved, you will end up getting an email on the ID that you provided in your details. 
Step 4: After your visa's approval, all there is left for you to do is pack your bags and get ready to travel to Myanmar! Print out the e-Visa so that you can show these at the relevant airports. Keep in mind that an electronic version of the visa will not be accepted at the airport. So, you will need printouts for your traveling needs.
Required Documents For e-Visa
When processing the e-Visa, you're required to submit documents alongside your application. For the e-Visa, you will mainly need to have your passport on hand to ensure that all the data you have entered is correct. Your passport should be valid for a minimum of six months for you to get your e-Visa approved for Myanmar. It is also important to make sure that you are a holder of a regular passport to make sure that your visa processing goes smoothly.
You will also require a passport-size photograph, proof of legal residence, such as your national ID card, and an email address through which you will be able to receive the e-Visa you're applying for. 
Suggested- TIPS AND TRICKS TO MANAGE YOUR RESTAURANT
Types of Myanmar Visa Processed
There are two different types of e-Visas processed to enter Myanmar. One is the tourist e-visa, and the other is the business e-visa. The approval of each of these will be done through the email you provide in your application. When it comes to validity, you will find that your visa remains valid till 90 days after approval. So, you can plan your trip within this timeline.
Approval for either of the types of visas gives you single entry only and allows you a stay for up to 28 days. The process of getting the e-Visa is the same for both options. So, you do not have to get confused about what you should be doing differently.
Activities Allowed on e-Visa
The details of your trip differ, depending on the type of e-Visa you go for. For instance, if you choose a tourist e-Visa, then you will be able to go on recreational visits in the country, meet with your family and friends, and take trips for the holidays within the country.
When it comes to the business e-Visa, you get to attend conferences, business meetings, training, and seminars. These are the allowed activities that you get to do when visiting Myanmar. You will also need to take note of the registered venues you can go to while staying in the country.
Acquaint yourself with locations that you're permitted to use with the help of Natvisa, and make your stay much more convenient. Whether you've got a tourist e-Visa or a business e-Visa, you will need to ensure you have the right details about how to manage your stay in the country beforehand.
Facts About Myanmar Visa
You must know that whenever you get approval for the e-Visa, no matter which kind it is, it is only valid for 90 days. So, you must make sure that you have planned a trip within this time frame as your e-Visa will expire after this. You should not expect to come and go from the country as the visa only allows you a one-time entry. If you leave in the middle of the permissible 28 days, you will need to get another e-Visa for a new entry. You can apply for the e-Visa again if you have been rejected before; there is no harm in that. Apply for the Myanmar e-Visa, and enjoy what this country has to offer you. Natvisa will be here to help you throughout the process.