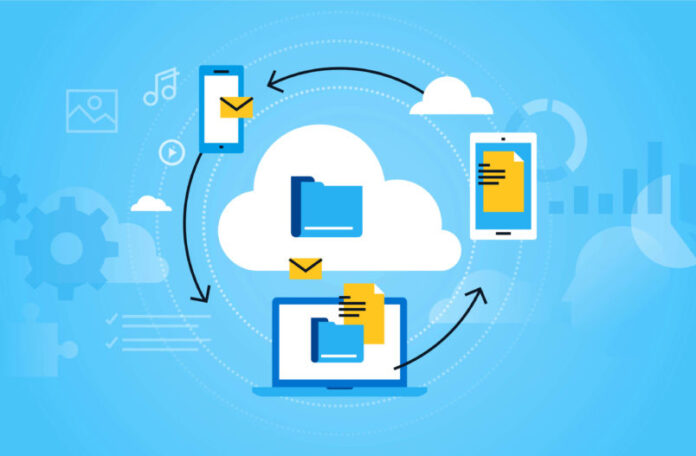 The Cloud Server Hosting provides business security and versatility. As the software issues easily solve and considers different from the environment.
What is a Cloud?
A Cloud Server is a server set in a virtual cloud computing environment. Also, a Cloud means a group of many cloud servers, which is part of a software or an application, used as a cloud storage service.
A Cloud Server is usually used as a storage service provided by companies. For example, the Google Drive in your phone is also a cloud service.
What is Cloud Server Hosting?
It means making a cloud server accessible to everyone by hosting it and uploading it on a network of connected virtual and physical servers.
This helps in making cloud applications and websites accessible to users.
This hosting plays a major role in making apps like Google Drive available to us and through cloud server hosting we can share our data with other users online.
How does the cloud works?
A Cloud, as mentioned earlier, is a group of various cloud servers that work together as software or an application, in which you can store your data, which you can use whenever you need.
What are the advantages of using Cloud Server?
Cloud servers are way better than physical servers because of the following characteristics –
Customizable – Cloud servers are easy to customize. As they connect virtually, unlike physical servers that are a group of physical computers.
Less Expensive – Cloud servers are way less expensive as compares to physical servers. They host very easily and manage very easily too.
Very Secure – Cloud server hosting is way more secure as compare to physical servers, as they upload virtually and can include various backups, which protect your data.
Easily Accessible – Cloud servers can easily access whenever and wherever you want. You mustn't travel miles to access your servers.
And there are many more benefits of using Cloud Servers instead of physical ones. Now comes the main question.
What are the Benefits of Cloud Server Hosting?
This hosting is better than traditional hosting services in many ways, some of those are
Flexibility – It is flexible to traffic spikes and surges, whereas old and traditional hosting services provided only limited bandwidth.
Effective Payment Methodology – You can pay for these services on an hourly or a monthly basis, or even on a yearly basis. You can pay online or in cash or however you want, there are many options.
Reliability – This hosting considers as reliable because these servers upload online and very hard to destroy. Also, invulnerable to power cuts and things like that. So you can easily rely on cloud server hosting preferably traditional server hosting.
Now that you know that this hosting is better than traditional hosting services, you better use cloud server hosting services. But there are so many hosts out there, which one should you choose and why?
Why you Should Choose HostingRaja Cloud Server Hosting?
HostingRaja is the right cloud server hosting company, these are the characteristics that you should look for –
Security – The company should have tight security. So that hackers can't get into your servers and steal your sensitive or confidential information.
Performance – The servers provided by the company should have high performance. Also, effectiveness so that you can get your required information whenever and wherever you want.
Support – The company must provide you with tools to ease your experience with their servers. And that considers a great Cloud Best Web Hosting provider.
Special Options – Special options provide to the entities which work with confidential information. And hardware backups need to also provide so that your information does not get lost even if it gets deleted from the cloud.