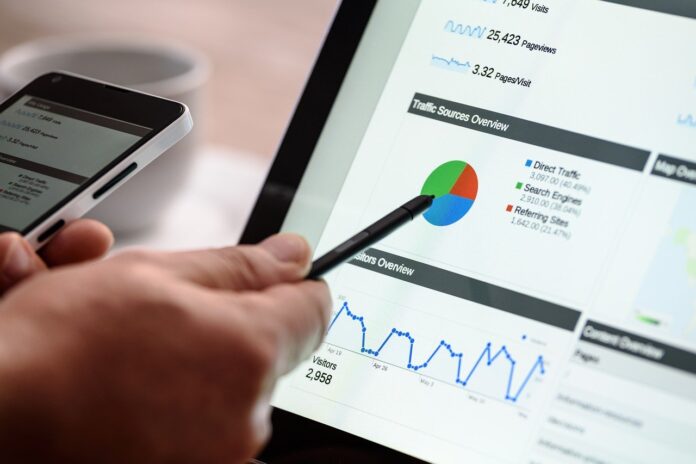 In this fast-paced world of today, it is a task to keep the traffic of a website afloat. Organic traffic refers to users that reach your website without any advertisement support. SEO is a highly competitive strategy to increase the traffic of a website organically. It helps website owners to reach their target audience and become an expert in their niche. However, these techniques and their application are constantly changing. Such transitions happen because Google is continuously bringing changes in the website ranking system.
Paid advertisements are becoming more common and disrupting the ones that depend on organic traffic. The first and foremost step you should take is to test your website in the search bar. It helps determine the performance before heading to making improvements. There are multiple tools available for this task. If your website does not appear in the first few positions, do not hesitate to read our article keenly till the end. Follow these steps to make it to the top of the list.
1. Explore more about Link diversity
Backlinks remain one of the essential parts of SEO. It is one of the top-ranking factors of Google, too, and does not seem to change anytime soon. Backlinks lead users from a page on a specific website to another website. These links are from a third party that points to your website. It is essential to pay attention to backlink selection if one wants their website to increase their organic reach.
It becomes tricky because not all links guarantee a positive impact. Spammy links can hurt the traffic flow of your website. As a result, developing a workable and on-point backlink strategy becomes an inevitable and yet challenging task. To sum up, these should be editorially made, of a relevant topic and website. Backlink selection must never get flawed to avoid troubled growth.
2. Long-Tail Keywords
The importance of keywords is always explicit in all terms apparent to an SEO specialist. However, the tricky part is that it is not as effective as it was before. To overcome this, try using long-tail ones instead of one-word. These look like phrases and are incredibly vital for any website aiming to increase its organic reach.
Not only will this make your website come up in rankings, but it also makes voice optimization easy. Voice optimization has become essential as users are now switching to smart speakers. Voice searches are usually longer than text searches. Here is where long-tail keywords benefit.
3. Post Interactive Content Regularly
Regularity and consistency are crucial elements to focus on if you want your website to go up in rankings. 2-4 times a week is a minimum stated time you should be posting content on your webpage. Consistent posting helps in generating more traffic and indicates to Google your commitment. Users will also start to rely on your webpage for their searches.
If this content consists of images, it will result in better results. Other options you could use are games, puzzles, 3D videos, and surveys. All these come under interactive content. It engages the users and increases the chances of them sharing it with their peers. An increase in engagement automatically increases rankings.
4. Including Videos
Using visuals and audios are popular ways of directing traffic to your website. In 2021, video content is popular amongst the audience. Uploading videos on your YouTube channel can help improve your video's ranking on Google search. Videos can also be a part of your website, resulting in a boost in traffic. Similarly, uploading podcasts to your website will also open a new set of users to your website.
5. Use Multiple Platforms
Various social media platforms can help in directing users to your website. It is a relatively simple way of increasing the organic traffic of your website. An account in all the leading social media websites can attract a diverse audience to your website and products. They target a different niche; hence your website reaches more audiences. Some of the most famous ones are Instagram, YouTube, Reddit, Twitter, and Pinterest.
6. Make your Website User-Friendly
It is possible that even after doing everything right to attract organic traffic, your website could still not give the desired results. One of the reasons could be poor user experience on your website. A smooth experience is vital for users to stay on your website. Along with this is it is also essential to upgrade your website to be mobile-friendly. In 2021, most users use mobiles as their searching device. As a result, if your website does not work on cellphones efficiently, there are high chances of losing a significant number of users. Mobile SEO is as important as anything else in today's world.
7. Uploading Valuable Content
Even though it might be obvious but having valuable content increases the rankings of a website automatically.
It is essential to provide helpful and updated information to your viewers. You should ensure the content you upload is well researched and not redundant. Surveys and studies are a great way to prove the information in the content correct. Google ranks websites according to the usefulness of their content.
8. Focus on Technical SEO
Even after doing everything stated above, if your website is not technically advanced, it will not produce the results required. Your website should be loading on HTTPS instead of HTTP. The "S" stands for security.
Google has made it binding for websites to be secure to come up in rankings. Another one is to invest in good Crawling software. These programs help in giving insights into the technical of your website. Firstly, fix any errors that occur by redirecting URLs. Any link leading to an errored message is distributive for the users and the engine spiders. As a result, you must change any missing or broken pages so the users can engage in your website more. Without these amendments, it is almost impossible for websites to increase organic growth.
Conclusion
Even though SEO seems to be ever-evolving, it is not impossible to beat the competition around. It might have made it more challenging for the website owners to keep up, but a few simple ways can ensure plenty of users. If you follow the pointers stated above religiously, organic traffic will grow on your website. Even if you spend time on the fundamentals, you will note a positive difference in your website's engagement and rankings. Remember, consistency and relevance in the content are key.