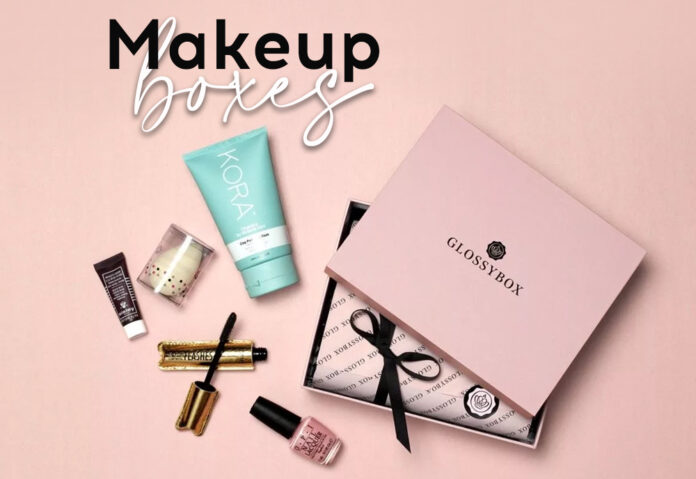 With thousands of makeup and cosmetic products in the market, attractive packaging design is the only spot-on tool you have to stand apart. It is compulsory to design one-of-a-kind makeup packaging so that it can speak loud and clear in place of you. While designing, you also need to consider the factor of facilitation, i.e., how much it is offering convenience to the target audience. This might seem a daunting task to you but believe us, it is not. All you need is to follow a few tips in this regard, and you can come up with a design that eases the buyers. 
Relevant color schemes:
The colors are extremely good at grabbing the focus of humans. Each different color has its wavelength and hooks the attention of the customers to some extent. The most influential color in this regard is the red, yellow, green, and pink. Certain hues are associated with certain meanings and emotions in different cultures. So, before selecting them for your packaging design, you must ensure that you know the target audience and their culture well. After that, you can make their strategic use to arise different sorts of feelings. Use the hues tactically in your makeup boxes to reveal the identity of makeup items. You can also highlight your brand by using the hues in the logo designing that match your parent brand theme.
The right use of typography:
One of the great tactics to facilitate the customers with the incredible boxes for makeup is to make use of the correct type of typography. This is because it is essential in retaining the readability of the printed text. Or else, all your work will go to waste. Do not overlook the significance of the font style in your packaging design. While choosing an appropriate font style, the message you intend to send must be kept in mind. If your target is to be truthful, intense, and attention-grabbing at the same time, the headline fonts will work best for you. Identically, the font size must be moderate, i.e., not too small or too large, as it can cause difficulty in understanding the text.
Stunning die-cut window:
To capitalize on customers' wish to have a sneak peek into the product before purchasing, adding a stunning and transparent die-cut window is a good idea. The makeup items are essential for fashion, and people these days do not compromise on fashion. Facilitate them with this unique idea to hook their attention instantly. This technique also proves quite effective in making your product look captivating even from a distance which ultimately increases its perceived value. To further enhance the clients' experience, you can get this transparent window customized as per the themes of the upcoming event.
Impressive structure and shape:
The shape of your makeup boxes has the potential to be the single most identifier for hooking the attention of customers. The customers have become bored of scanning the shelves, which are full of traditional packaging shapes. Those shapes do not captivate them anymore; only something unconventional can make them take some interest in products. So, it is recommended to shape your box uniquely and distinctively. But you need to know here that being distinctive and unique is not your only criteria here. You should aim for a shape that is different as well as relevant to the product and brand.
Sensory experience through touch:
The boxes for makeup are not only meant to be looked at, but the customers also want to touch them to have a feel of them on their hands. This is where you can capitalize and motivate the buyers to pick up your product and take it to their home. For impressive texture, you can go with the soft-touch coatings that feel smooth under the hand and fascinates the people touching them. Raised UV coatings are also a good option in this regard; apart from that, embossing and debossing help in providing a great sensory experience.
Create a unique opening experience:
To impress the customers, it is vital to package your products in the makeup packages in a way that opening them brings them excitement. For that, you may use cardboard inserts. These inserts will separate the inner makeup items, and as a result, a better visual experience will be created. The thank-you notes are also an impressive way to add a personal touch and elevate the unboxing experience. Using the branded tissue papers for wrapping precious makeup items also leaves a memorable impression on the people. This tactic conveys a message to the target audience that you took the time to elegantly present them the products, due to which they feel special.
Simplicity is strength:
Bombarding your makeup box design with too much visual noise is detrimental to the overall experience of the customers with your brand. Not only that, but it also turns out to be more costly, which you cannot afford at all. Omitting the unnecessary designs from your packaging is a must thing if you want to look elegant and pleasing to the eyes of the public. Ranging from the hues you are using to the packaging shape and to the text you are printing, adopt a simple and minimalistic approach. This is because this technique will make your box look unique and outstanding from others.
Foil stamping:
Foil stamping imparts a touch of beauty and elegance to your makeup packages. This process includes the application of a foil on your box by applying good pressure and heat. This foil can be of different colors, such as silver or gold. If you want to complement the premium nature of your makeup item, going with the gold foiling can be an excellent choice in this regard. Identically, the silver foiling is visually more appealing and can give a stunning vibe to your makeup products.
If you utilize the aforementioned tips in your makeup packaging design, you can easily win the hearts of the target audience. Relevant color themes and appropriate use of fonts develop the interest of the buyers in your cosmetic product quickly. Providing a sensory experience through texture and an amazing unboxing experience also captivates and impresses the customers.