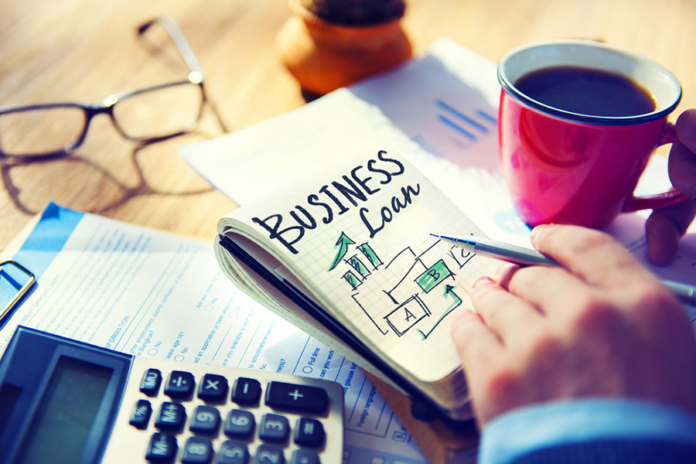 As of September 2020, the total credit deployment to MSME sector had increased by 6.7 % compared to that of last year and stood at Rs.11.27 lakh crore. Ease of financial assistance to this sector has aided it to become almost 30% contributor to India's GDP.
Nonetheless, before going ahead with an instant business loan, prospective borrowers need to take care of certain pointers to avoid any unwarranted complications.
6 points to evaluate before availing a business loan
Check credit score
Before applying for a business loan, or any credit for that matter, one needs to evaluate the credit score. This 3-digit number represents an individual's creditworthiness, and lenders evaluate whether an individual can repay the credit borrowed or not, based on this number.
Typically, financial institutions consider a credit score of 750+ as an ideal one; hence, entrepreneurs need to improve their personal as well as business credit score to avail an advance without any hassle.
Make a note of eligibility criteria
The eligibility criteria of an instant business loan alter with every lender, and entrepreneurs need to meet them to service an advance for their venture. Usually, they can learn more about this pointer through the official website of a financial institution; otherwise, they can get in touch with a representative.
List out the required documents
Every loan application requires the submission of documents that include KYC details, income proof, business proof, etc. To avoid any mistakes in this process, one can create a checklist and arrange them accordingly. Moreover, keeping them handy also expedites the loan application process.
However, this list may alter with the choice of the lender; thus, one needs to arrange for the documents accordingly.
Compare the interest rate
A vital point to consider before applying for credits for business is to consider the interest rate. Since business loan interest rate varies from one lender to another, it is crucial to check it beforehand to understand the total interest payable.
Prepare a business plan
Availing this credit requires submitting a business plan that can provide a clear idea of what the particular venture requires the funds for. Lenders use this report as a reference point to understand the growth capacity of a particular company.
A business plan like such must include the following –
Business objective
Projected revenue model
Utilisation of funds
Repayment strategy
Moreover, one should ensure that there are no loopholes in this outline, as it may result in a rejection of the business loan application.
Evaluate the loan terms
Every loan comes with a set of terms, and it is essential to evaluate them beforehand to make an informed decision. Moreover, it will also aid borrowers to learn more about the financial product and use it wisely.
Keeping these aforementioned pointers in mind will enable individuals to undertake a knowledgeable decision. The benefits of a business loan will also aid them to grow their operations successfully.
Benefits of a business loan
An instant business loan has no restrictions over its usage. Therefore, one can use it for an array of purposes.
Moreover, the interest paid on credit for business is eligible for tax deductions. Also, borrowers should know the tax-saving tips for small business owners to enjoy accelerated savings.
Typically, business loans do not require pledging any collateral to avail them.
The rate of interest charged on such financial products is competitive, and with flexible repayment options, paying-off this credit is not a hassle.
Apart from these, there are lender specific benefits as well. For instance, NBFCs, like Bajaj Finserv, offers up to Rs.45 lakh as a loan for businesses. The advance comes with competitive interest rates and a tenure of 84 months.
Furthermore, the company also extend pre-approved offers that streamline the loan application process and saves time. It is available on business loans, personal loans, credit cards, etc. Individuals can check their pre-approved offer by submitting their essential contact details.
Business loans provide access to necessary funding that helps entrepreneurs to invest and build a successful manufacturing business, as well as other ventures. Also, with its easy repayment plans, one can quickly pay-off the debt without any hassle.