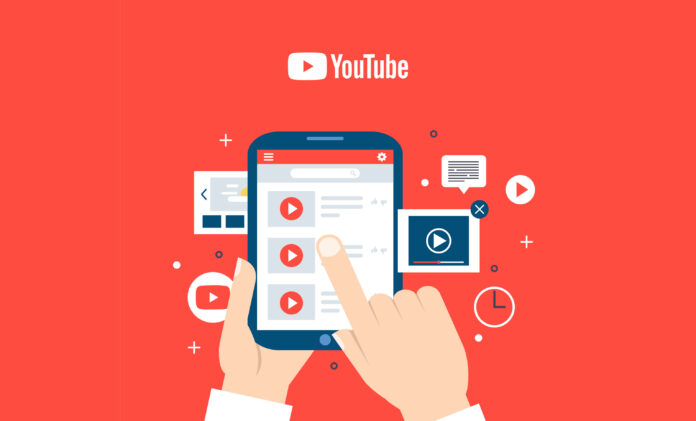 In modern-day business, if companies want to grow their business with very little cost, then they should focus on YouTube SEO for Video Marketing. Videos have become a highly popular medium for the audience and whoever is taking YouTube SEO seriously is growing their business without breaking their bank.
If a company's videos rank higher, then they get more visibility and sales. Let's find out the importance of YouTube SEO here:
Fast Growth
If you are a good video creator and your audiences love to watch your videos, then your YouTube channel can grow very fast without any ad spending. As long as you educate, entertain, and solve their problems, you will have good visibility for your business channel. You can use your own time to create and promote videos on YouTube or you can also hire Youtube marketing services to save your time.
Large Audience
YouTube is the second-largest search engine in the world. Many people now prefer to watch videos online rather than reading from a blog or website. More than 1 billion people visit YouTube each month. Businesses can use this opportunity in their favor by doing YouTube SEO for their products or services.
Low Cost and Effort
When you compare the cost involved in YouTube SEO with paid advertisements, it is very low. YouTube SEO is one of the cheapest & easiest ways to get more business leads for your services and products.
Content Stays Evergreen
The uploaded videos are always evergreen and will be visible to the audience even after 5 or 10 years. You can also update the title and description of the video without any problem and it can be addressed to a new audience on YouTube.
Rank Videos on Google
When your video is very popular, it will also become visible on Google search engine. In this way, videos can help you gain customers from both YouTube and Google platforms. To get a better ranking on YouTube, you can also use the SEO service of digital marketing agencies.
Educate the Audience
Visual mediums are better to educate the audience than traditional text reading. More people are now watching and searching on YouTube for any topic they want to know. Companies can use the YouTube Platform to grow their business.
Audience from All Over the World
If you are using YouTube for your business, then you can reach people from any corner of the world. Even if the language is different, using the 'subtitle' feature, you can easily convey your message to the audience. Even subtitles help in YouTube SEO. Subtitles are analyzed by YouTube to know the content of the video and it gets ranked according to the category.
Increase Customer Trust
Companies that constantly interact with their customers and audience are more trusted by people in general. Especially in the case of video, people can directly see something about the companies. Companies can also use videos to educate people about their new product features or new services.
Email List Building
Companies can use their YouTube videos to capture the email of their audience. They can simply put a link in their description where customers can go and fill the form to give their email and other information.
Drive Traffic to Main Website
Businesses can increase the traffic to their company's website from YouTube. They can ask the audience in their YouTube video to visit their website and click on the link in the description to know more about their product or service.
No Advertisement Cost
Business Videos will start receiving organic views on YouTube. If the video is of high quality and engaging, then it can get the top spot in ranking and that is free of cost without any advertisement, thus saving more money which you can invest in other important areas of your business.
Better Video Clicks Than Paid Videos
According to a study, it has been found that organic results get more clicks than the paid results, which means people trust more on organic ranking videos than paid videos. If your video is ranking higher in the search results, it will automatically create trust among the audience about your business. More trust is more likely to help in conversion for the business and sales, thus leading to higher profit and growth of the company.
Get Ahead of the Competition
Companies that are not using YouTube as a platform to target their potential customers through videos are left behind in the race. It is extremely important to stay ahead of the competition and to maximize the reach through all the platforms available where your potential customers might be. Businesses that use YouTube are already ahead of their competitors, which are not using YouTube for marketing purposes.
Hope that helps you understand the importance of YouTube SEO for businesses. It has a lot of benefits and it's a cost-effective marketing approach to any business. Startups can have a great advantage in the promotion of the services or products and they can stand out in this competitive market to create their unique identity.