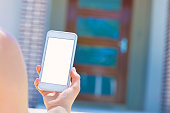 A personal loan is easily available without any collateral or security. By just downloading a personal loan app on your phone, one can get access to a wide range of personal loan lenders, from which they can choose that fits their requirement.
A personal loan has become so common due to its versatility and its freedom of usage. With no restriction, one can use the loan for all personal use, like a vacation, wedding, home renovation or any medical emergency. While it is readily available, it is necessary to know how you can utilise the personal loan amount and make the most out of it.
How to use a personal loan?
No matter what your requirement, you can apply for a personal loan with any lender for any fixed amount. This amount is not given for free, instead, interest is charged on it for a particular period known as the repayment tenure.
The principal amount i.e. the borrowed amount along with the interest rate is paid by the borrower to the lender in small instalments called EMIs. You can use the EMI calculator to know your EMI or use the formula for it.
EMI = EMI = P × r × (1 + r)n/((1 + r)n – 1)
where P= Loan amount,
r= interest rate,
n=tenure in number of months.
Where can a personal loan be used?
As mentioned earlier, a personal loan can be used for any purpose:
Vacation: Vacations to foreign locations can be expensive, so instead of running out of your savings, take a personal loan and repay the vacation cost in small monthly EMIs.
Wedding: Marriage is a costly affair today, and if you want a fairy tale wedding, then getting a personal loan is your safest bet.
Medical emergency: Quick funds are required in case of a medical emergency. If any such situations strike you then a personal loan is the easiest and quickest way to get funds.
Education: These days knowledge is the key to a bright future, and for this, if you have to go to a college that is expensive, then you needn't worry. A personal loan will take care of it all.
Debt Consolidation: Personal loans are offered at a reasonable interest rate. So, you can also use the loan amount to consolidate all your pending loans, which are at a higher interest rate.
There are many more reasons why you can use a personal loan, these are the most common ones.
How to make the most of your personal loan?
Plan your loan: Do not randomly quote a number when taking a personal loan. Plan it taking into consideration the requirement, the EMI and many more. A higher loan amount will cause you extra burden and lesser will not help in fulfilling your motive of life.
Also, you can plan your repayment strategy, to ensure you do not default and not hamper your credit score.
Check with various lenders: Do not finalise on any lender, in one go. Consult with various lenders and choose the one offering you the required loan amount at the lower interest rate.
Do not overspend: Once you have the funds, do not overspend. Make sure that you are spending the amount carefully. Reckless behaviour can cost you heavily while repaying the loan.
Make timely repayments: Once the loan is finalised, you will be informed about your EMI. Make sure that you are submitting the required amount from time to time. This will help you in maintaining your credit score and reducing your loan.
Extra payment: AT the start of the repayment time, EMI mostly covers the interest. If you have enough money, then instead of just the EMI you can also make some extra payment to reduce your principal amount.
Conclusion
As many benefits personal loan offers, it can also be problematic if not managed properly. So, before you apply for a loan through a personal loan app, make sure to weigh the pros and cons. Ask yourself if it will solve your problems and enhance your life? If the answer is affirmative, a personal loan can be a positive decision for you.